9th FAI World Cup in Canopy Piloting in Dubai
Tonto Boogie 2017
SSA FS & AE Skills Camp hosted at Skydive Parys
Boogie all around
South African Nationals in Canopy Piloting 2018
Happy Holidays
Licences and Ratings
What a jol!! That's literally the first thing that springs to mind when I think of the CP World Cup in Dubai this November. South Africa inarguably fielded its best team to date, who looked, acted and swooped the part. In fact, the only vaguely negative thing I can think of to say is that the event was moved from the Desert Campus Dropzone to the Palm at very short notice, which didn't give our guys a lot of time to acclimatise to the new venue. It also meant a much longer than intended commute from the hotel and a much trickier tunnel schedule for the Team Manager (read: current writer).
But that didn't stop us from placing 6

th

out of 14 countries competing at the event. The official team consisted of 4 Competitors and a Manager, but the unofficial team included South Africans from all over the world who were incredibly supportive. Having Mike Teague as the FAI Controller for the event, Shiela Sharman in support and other South African born competitors & Dubai locals hanging about created an incredible team spirit for SA.

The official training was held from 25 – 27 November, with all but one day being jumpable... at least until 11am when the tandems got going! The weather really played along though, giving us a good down wind drift as the 1st day of competition began with 3 rounds of speed. Matteo entertained the crowds when he managed to secure a re-jump after swooping into a seagull on jump 1. Not to be out done by a bird, he used the re-jump to do the fastest, most beautiful turn of his competition... until he took the final bollard out on the exit gate and got given 3 participation points

Day two dawned with a wind shift which again ended up in highly favourable conditions, with the wind pumping down the distance course. The crowd erupted when Cedric Rios (France) crushed the world record by nearly 6 meters when he posted a 177.99m swoop. We had to stop after two rounds though because of the number of re-jumps due to cutaways and missed loads.

Accuracy started early on day 3, and saw a major upset on jump 1 when Cedric Rios missed the entry gates, and so took himself out of overall medal contention; even thought he had grabbed gold in distance and bronze in speed. A similar and massively surprising missed entry gate for Curt Bartholemew the next morning on the final round of distance also took this overall gold contender to 10th spot at the end of the competition.

When the final scores were in the overall standings were : -(Gold) Nick Batch, USA - (Silver) Cornelia Mihai, UAE - (Bronze) Mo Baker, UAE. Unsurprisingly then, the host national of UAE also took Gold in the team event!

So how did our guys do? For Warren Hitchcock this was his first ever international swoop comp, and his cool head got him to 55th place overall out of 97 competitors, with one missed entry gate in accuracy keeping him out of the top 30. He was also hot on the heels of Matteo Pagani, who finished 52nd in only his second international competition – having place 70th in Canada last year. Not only were we impressed by this massive improvement, but he also managed to capture the judges favour in the Freestyle event which took place after the competition. Matty picked up bronze by dazzling the crowds with his crazy tricks. But top spot in our delegation went once more to our current National Champion, Chris Teague. Consistency and Big Match Temperament got our superstar into the 19th spot overall in his first FAI event since 2013. Unfortunately Billy Sharman had to withdraw due to injury, but was a massive help in getting the team manifested and action ready. Proudly sponsored by themselves, the team looked great in matching caps and shirts throughout training and competition. Given that they are among only a handful of competitors who don't skydive for a living, their 6th place overall is nothing short of amazeballs. I know they are all inspired to achieve great things in Poland at World Championships in July 2018 and look forward to reporting back on their achievements.

For more information and competition results, visit https://www.fai.org/CPWC2017

Julie Teague, C1603
---
Tonto Boogie - The Good, the Bad and the Records
The annual tonto boogie was hosted by the Johannesburg Skydiving Club on 24-26 November 2017 in honour of Eric 'tonto' Stephenson. This event attracts skydivers from all over South Africa who come to enjoy the mix of larger aircraft, different jump ships and get to be on load organized jumps that they would not normally experience at their home dropzone.

This year, there was a massive interest in the 8 way formation skydiving camp run by Amy Kirtland. With 2 solid days of loads booked for 8 ways and skydivers with as little as 130 skydives were paired with experienced coaches to ensure successful 8 way skydives.

Based on a bad weather day on the Saturday, the Balloon and Helicopter were unfortunately cancelled, but Sunday more than made up for the loss of loads on the Saturday with three aircraft flying skydivers.

103 registered skydivers managed 57 loads and 466 descents over the weekend.

2 successful 16 way skydives allowed 6 new skydivers to achieve their D licence requirements. 13 8 Way loads were jumped on the weekend.

Sunday morning saw 2 attempts of the 24 way formation. The first attempt had 1 skydiver out by breakoff, and it was the second attempt that showed the beautiful formation of a bird in the sky over Carletonville.

This successful 24 way formation was achieved with the skilled formation flying of Johno Gouws, Grant Timms, Justin Van As and Cyril Pierce. Excellent controlled flying contributed to the overall success of the skydive and record.
The final outcome was an official PASA recognized record of 24 South African Skydivers and 2 Camera men. The official paperwork had to be submitted prior to the jump, with each skydiver having a specified slot. It had to be verified by the SSA judges to confirm it as an official record. The judges were Claire King, Dirk Venter, Michael Panaino and Mohan Chudalayandy.
The skydivers on the record jump were: Paul Marcellin, John Williamson, Fritz Schoeman, Beverly Cosslett, Andre d'Argent, Pamela Russell, Amy Kirtland, Bruce Tait, Warren Dent, Debby Vliegenthart , Eugene Potgieter, Bradley Curnow, Stefan Griesel, Andrew Yorke, Charl Coleman, Ian van den Berge, Yolandi van den Berge, Ilke Greeff, Michael Walker, Gerrie Peyper, Greg Waspe, Jessica Langlands and Karl Meyer. The Videographers were Ryan Weeks and Nicholas Helfrich.
Apart from the great Formation Skydiving 8 way camp, 16 way skydives and of course the 24 way record, the wingsuiters managed to do some great flock dives with cat jumps being passed with coach Hendri Liebenberg taking the reins.

Some great hybrid and tube jumps were enjoyed by the Freeflyers as seen in the pics.

All in all the event was a success with no injuries or incidents being reported.

The food donations were all collected and distributed to the SAFW Carltonville this year. This is an old age home in the area that is battling financially, so the food supplies were really appreciated. A big thank you to everyone who contributed.
---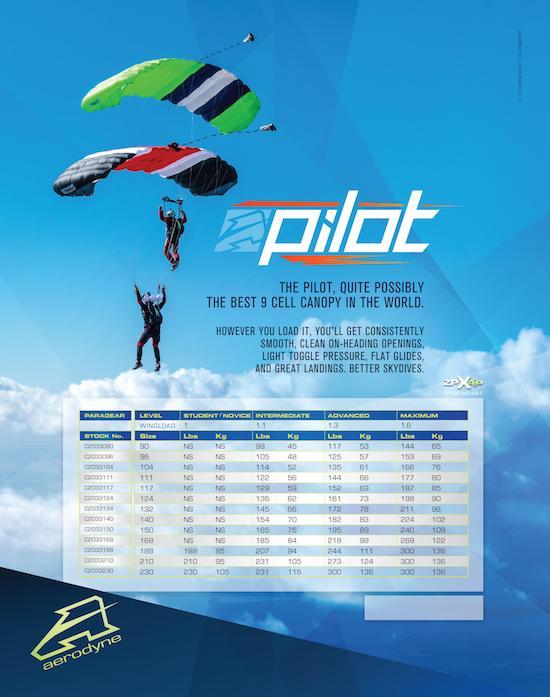 For further information please contact:
ned.luker@gmail.com / ned@flyaerodyne.com
031 502 6435
---
On Friday evening we had a nice relaxed social braai at the DZ, followed by a 2 hour season of FS creeper training and briefings. Everyone was up bright and earlier for 1st load at 08:00am. A total of 17 loads for the Saturday, with another great social braai for dinner on Saturday night. Another early morning on Sunday, with a total of 10 loads for the day. Unfortunately, the weather caught us on Sunday and put a stop to the fun for the rest of the day. Thank you to the SSA, the Coaches Bailey and Carmen Edmunds and Warren Hitchcock for hosting this event at Skydive Parys.
This is what the coaches had to say about the camp:
FS: Bailey and Carmen Edmunds
| | |
| --- | --- |
| The 2-on-2 4-way camp that was hosted by Skydive Parys together with the FS SSA committee proved to be fabulously successful! Jonathan Hattingh, Jorrie Jordaan, Jana Niemoller, Fiona Brittion and Andrew Yorke attended the camp and all flew like rockstars. We were very impressed with the progress that each flyer made. The camp focussed on all aspects of 4-way including how to creep efficiently, random and block techniques, aircraft exits and proper tracking after the jump. We even managed to squeeze in a super fun 8-way. Well done to Jonathan on completing his last C-licence requirement – docking last in an 8-way! | |
| | Skydive Parys were brilliant hosts and not only did they ensure that we had fun in the sky, but also on the ground. The weekend was run very professionally, from the first load each morning, all the way to last rounds in the evening. |
We would like to send out a big THANK YOU to Steven Taylor, Amy Taylor, Laurel Thatcher and to all of the always helpful, always friendly staff at Skydive Parys, for making the weekend happen. You guys are amazing! We cannot wait to visit your dropzone again!
Carmen Edmunds, D952
AE: Warren Hitchcock
Arriving at Skydive Parys for a coaching event is always welcoming with great facilities and a team ready to accommodate just about anything, Thank you Amy and Steven.

The timing and management of the weekend was flawless.

The AE committee had been planning this event for a while and got in touch with the FS committee to see how we could maximise the coaching, Bailey and Carmen jumped at it and offered their services.

I even manged to retire the free fly suit at the end of the day on Saturday to put together an 8-way for some licence requirements. We started the weekend out nice an early with the first AE briefing happening at 07:00 in prep for the first load at 08:00.

Unfortunately due to some car troubles and rig troubles two of the students didn't make it to the DZ. This wasn't a problem at all as we had two dedicated students waiting to grab the slots.

We managed to get a total of 10 AE coaching loads in on the Saturday and another 7 in on the Sunday and between Steven and Renier, I'm not sure who snatched up the most loads but the progression was amazing.

On the Sunday we had Gerrie and Johnny who joined us but unfortunately due to the weather we could not get all the jumps in.

These are the achievements for the weekend:


Steven CAT 2 AE & CAT 3 AE

Renier CAT 2 AE

Johnny CAT 3 AE

Gerrie CAT 2 AE Jump 1 complete

Steven after smashing his CAT 2 & CAT 3 in AE even assisted me in a C-Licence attempt for Johnny.

Solid flying guys, keep it up. Let's do it again!

Warren Hitchcock, D925
---
So many to choose from!!!!! Here, all of them in the order of the beginning date: Boogie your heart out!
Diaz Beach Boogie
16th to 31st of December 2017
All disciplines are welcome to jump out of the KingAir every day and for more information or email to register: info@skydivemosselbay.com
J Bay Boogie 2017
20th December 2017 to 3rd January 2018
This year's boogie is in Vlakteplaas and students are allowed! Everybody will be jumping from the Atlas Angel. For more information and registration info@epskydivers.co.za
Lekker Gauteng Summer Jol 2017
26th to 31st of December 2017
Skydive Pretoria is boogie-ing. There will be load organisers for FS, FF and WS. The CP guys and Wingsuiters are teaming up for some XRW. No registration fee. For more information info@skydivepretoria.com
---
---
The SSA CP committee will be hosting the South African Nationals in Canopy Piloting 2018 at Pretoria Skydiving Club from 27th of April to 1st of May 2018.
---
The PASA admin office will close on 20 December and reopen on 3 January 2018.
---
Licences

A7614
Andre Pretorius
Pretoria Skydiving Club
A7615
Reuben Jacobs
Pretoria Skydiving Club

A7616

Rhyno Vermaak
Pretoria Skydiving Club

A7617

Cabri van Zyl
Durban Skydiving Centre

A7618

Peter Dunn
Pretoria Skydiving Centre

A7619

Dylan Meyer
Skydive on the Vaal

A7620

Johan van Heerden
Pretoria Skydiving Club

A7621

Abdallah Anteer
Skydive Rustenburg

A7622

Anwar Jarrar
Skydive Rustenburg

A7623

Iyad Abuzerr
Skydive Rustenburg

A7624

Omar Ismael
Skydive Rustenburg

A7625

Dustin Hughes
Skydive Rustenburg

A7626

Rudolf Gams
Skydive Mossel Bay

A7627

Matthew Dupre
Skydive Mossel Bay

A7628

Zurika Bleeker
Pretoria Skydiving Club

A7629

Gert van Zyl
EP Skydivers J Bay

A7630

Alan Jones
Skydive Robertson
B3056
Shaun Swart
Skydive Robertson
B3057
James Pitman
Skydive Rustenburg
C1922
Steven Taylor
Skydive Parys

C1923

Jonathan Hattingh
Skydive Parys

D975

William Sharman
Pretoria Skydiving Club

D976

Corne Moolman
Skydive Mossel Bay

Ratings

JM1335

Barend Pretorius
Skydive Rustenburg

PRO593

William Sharman
Pretoria Skydiving Club

PRO494

Barend Pretorius
Skydive Rustenburg
AI92
Bruce Tait
Johannesburg Skydiving Club
AI93
Sara Hall Ericson
Skydive Mossel Bay
RP102
Eddie Rabie
Skydive Parys
CH175A
William Sharman
Pretoria Skydiving Club
CH175P
William Sharman
Pretoria Skydiving Club
CH176H
Jean-Jacques Wallis
Pretoria Skydiving Club
---