What's on - September
Is it bird? Is it a plane? It's a plane!
South Africa on the World Stage
August licences and ratings issued
---
---
In case you haven't heard....it's here!!!
The King Air B90 ZS-OHB has landed at Mossel Bay. And sjoe!.... is she a super fast beauty! It arrived on Friday 12th August 2016 after almost a year of anticipation.

On behalf of all the Skydive Mossel Bay members and crew, we are delighted and want to thank Henk van Wyk for bringing the King Air to our drop zone. Everyone that jumped out of the King Air had an absolute blast and a huge amount of high altitude fun, including tandems, freefly teams, wingsuit pilots, progression students and FS sport jumpers. For more photos and videos, please go to our Facebook page.
The only rule to get it into the air is that we need skydivers. The more the merrier. Skydive Mossel Bay will be holding a number of events over the coming months which will be posted on the PASA Events page and will include a freefly coaching weekend, a wingsuit weekend and an FS skills camp.
For any questions, please email Monica at info@skydivemosselbay.com or call us on: 082 824 8599.
---
---
It's a bumper season for SA Skydiving, beginning right now, with five 1st Category competitions to keep us glued to score updates for the next few months.
Who is doing what, where and when? Below is your quick guide to follow it all.
When
What
Who

20-27 August

World Canopy Piloting Championships
Farnham, Canada

Matteo Pagani

11-20 September

World Parachuting Championships Mondial
Chicago, USA

SAVOLO:

Amy Kirtland
Alex Jordaan
Bailey Edmunds
Debbie Lamsley
Warren Hitchcock

11-16 October

World Cup of Indoor Skydiving,
Warsaw, Poland

Jazz Republic:

Dirk Venter
Claire King
Paul (Simba) Marcellin
Colin Rothman

3-9 November

World Wingsuit Performance Flying Championships
Zephyr Hills, USA

Oliver Nothen
Andrew de Jonge
Waldo Prinsloo

3-9 November

World Cup of Wingsuit Acrobatic Flying
Zephyr hills, USA

Clockwork Orange:

Lehan Bornman
Tamsyn Snyman
Susan Watts
---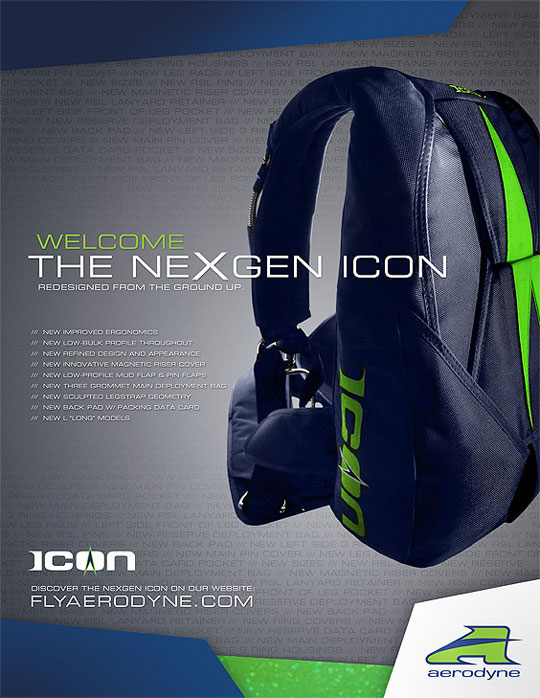 For more information contact the Aerodyne Parachute Factory:
mailto:dalej@flyaerodyne.com / 079 888 3008
---
Licences

A7517
Basil de Klerk

Skydive Rustenburg

A7518

Ryan Sletcher

Skydive Robertson

A7519

Kimberley Biesenbach

Pretoria Skydiving Club

A7520

Dirk Rupping

Witbank Skydiving Club

A7521

Erika Rupping

Witbank Skydiving Club

A7522

Chad Spink
Skydive Mossel Bay

A7523

Lindy de Wet

Skydive Robertson

A7524

Greg Baillie

Skydive Robertson

A7525

Jonathan Hattingh

Johannesburg Skydiving Club

A7526

Derek Prout-Jones

Pretoria Skydiving Club

A7527

Hildi Coetzee

Skydive Robertson

B2996
Daniel Bakken

Pretoria Skydiving Club

B2997

Brent Rumble

Skydive Robertson

B2998

Sindy Smit

Skydive Rustenburg

B2999

Erik Harding

Skydive Robertson

B3000

Thys Dannhauser

Johannesburg Skydiving Club

B3001

Dennis van der Berg

Johannesburg Skydiving Club

B3002

Steven Taylor

Skydive Parys

C1885
Chris Badenhorst

Johannesburg Skydiving Club

C1886
Dave Wright

Pretoria Skydiving Club

C1887
Eben Jordaan

Witbank Skydiving Club

C1888

Russell Vandrau

Witbank Skydiving Club

D957

Gerrit van Zyl
EP Skydivers

Ratings

JM1312
Gerrit van Zyl

EP Skydivers

JM1313
Dylan Hemer
Durban Skydive Centre
JM1314
Shaun van Wyk

Johannesburg Skydiving Club

PRO468
Gerrie Peyper
Johannesburg Skydiving Club
PRO469
Gerrit van Zyl

EP Skydivers

PRO470
Jorrie Jordaan
Durban Skydive Centre
PRO471
Brandon Rothero

EP Skydivers

RP98
Sakhile Thembe
Durban Skydive Centre
TM180SG
Gerrit van Zyl

EP Skydivers

CH164F
Michael Walker

Johannesburg Skydiving Club

CH165F
Gerrie Peyper

Johannesburg Skydiving Club

CH166F
Ilke Greeff

Johannesburg Skydiving Club
---